meta data for this page
grp5 - Workload Forecast System
Mihai Iusan

Ivan Verdezoto

Svetlana Afanasyeva
Idea
Following the Scrum method for the development of web applications we implemented Workload forecast system. In the beginning of the project user stories have been created based on requirements. The whole avaliable time was devided in three sprints, which again were subdevided in daily sprints. At every meeting the current stage of the project was updated and discussed.
SCRUM status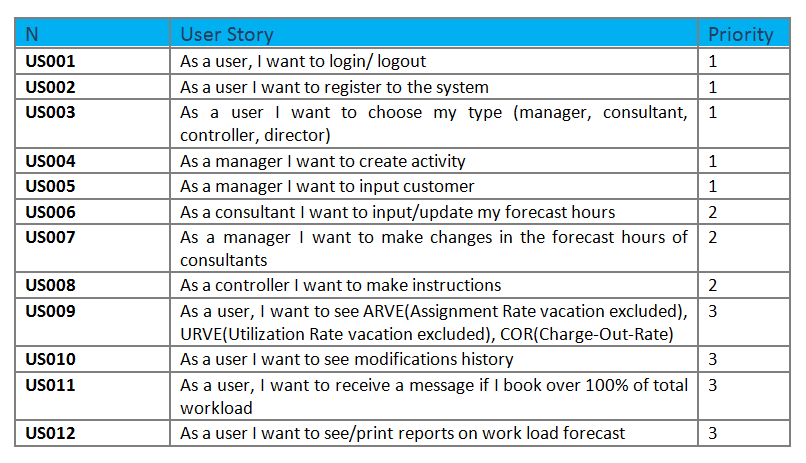 Screenshots
Code
Upload and attach the .war package for final delivery
Upload and attach your project source code package here.
Clean up compiled binary files before making package

Use .zip format
Conclusion